We have had some wonderful press we would like to share with you....
Critiques and Tests
May 2015

Critiques And Tests carries out product tests from a disability view point. These were some of the reviewer's thoughts on the Carddies:
"Delightful box of fun, imagination and creativity."
"The Carddies are innocent which is wonderful :-) an activity that does not require batteries or a screen, and can be played with, again, and again. "


"I like the idea of the Carddies being a story telling aid, and my thought is this - if you get other sets - I can see the Carddies being used similarly to Story Stones - get a group to colour as many Carddies sets as you can, then put the characters into one big pot and pass it around the group - each group member has to create a story involving the character they have picked up :-)"
For a full review and some amazing images of all the fun that Rebecca had with the Carddies, please see Critiques and Tests.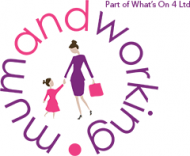 mumandworking
May 2015
Fantastic review of our Carddies by mumandworking, the parents' one stop website for all things work related!
"Brilliant product, a bit different from anything else out there at the moment. Great way to get children using their imaginations..."
"My daughter thoroughly enjoyed colouring these in and even recorded a little video story on her tablet using her Carddie people!"



MUMSNET LOCAL
December 2014
In December 2014 20 Mumsnet local editors reviewed the Carddies and loved them...Some comments:

M

umsnet Blackburn


"...perfect for children for weddings or other occasions where you need a toy that isn't bulky, messy but provides endless play opportunities."

Mumsnet Chelmsford


"T has played with this toy constantly all weekend and demanded that we took it with us when we went to see his Grandmas this morning. He then introduced it as his 'favourite toy'!"
Mumsnet Croydon
"… they came up with some great names such as Blossom, Sylvie and… Diego Costa (after the Chelsea footballer)".
Mumsnet Dorset
"…I was pleasantly surprised to find the set held the attention of both of them for almost two hours!"
Mumsnet Ealing
"There was total silence for about an hour as my daughter was completely engrossed in the colouring and playing with the characters – they are great for imaginative play!"
Mumsnet Greenwich/Bexley
"So these were enough to keep eight children busy. We thought they would be back in half an hour with dared "I am bored" claims, but no, we did not hear from them all day long!"
Mumsnet Kent
"My son couldn't wait to get into to the box and find out what was inside. Although the box is small, we were impressed with what we discovered – these have been so well thought out."
Mumsnet Lancashire


"They are fabulous and it's so quiet with the concentration involved!"
Mumsnet Leeds/Wakefield


"…we travelled on the train last week for three hours and the Carddies set kept my two year old so entertained"

Mumsnet Lincolnshire
"Who wouldn't want their own little people, in their own little box to carry around with them wherever they go?"

Mumsnet Merton
"…it was love at first sight. No sooner had she scrutinised the mini characters than she's already established that "they'd make good presents for friends" and asked if she could have the Fairies and School 1 sets for Christmas!"
Mumsnet Monmouthshire and Newport / TorfaenGwent


"I wasn't sure what to expect from Carddies as it seemed like such a simple idea to me, and I did think that some simple cardboard cut-outs to colour in might not hold the children's attention for long. But I was wrong, very wrong! Yes the idea is very simple but sometimes the more simple the idea the better."

Mumsnet Reading


"So far in the space of 3 days, our little box has been with us to a restaurant, to visit family and opened several times at home to add a little more colouring and a little more play. They are easy to transport too…and the box seems exceptionally robust…"

Mumsnet Renfrewshire
"She loved it. In fact, it was played with all weekend. She even took it along with her to her grandparents"
Mumsnet Rutland /Leicestershire
"I admit, I was rather sceptical about whether this little box of simple cardboard drawings would keep my 3 1/2 year old entertained and I am really pleased that I was proved wrong."
Mumsnet South Yorkshire/Sheffield
"The girls loved both colouring, attaching the stands and then using their imagination to act out Various scenes at their ballet dancing school. "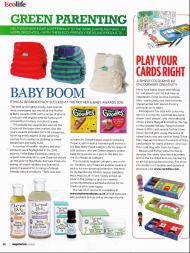 Vegetarian Living
March 2015
Play your cards right
"Many toys today boast technology to rival grown-ups' kit, but here at Vegetarian Living we love a simple idea - particularly one that has been implemented with planet-friendly
principles at its heart."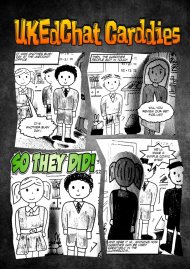 UKEdChat
December 2014
Carddies got the thumbs-up from UKEdChat , a website aimed at teachers and educators:
"Any toy that encourages imagination, story telling or small world play is worthy of attention, and a new product which has come on our radar ticks all the boxes in being a resource which could easily be used in the classroom or at home."
"These Carddies sets could easily be a great resource in the early years and primary classrooms, with the different themes allowing for a diverse array of storytelling opportunities. Adding the use of simple technology, stories can be developed, supporting language and literacy skills or used as a teaching aide so teachers create their own stories."
They even had some fun making a cartoon strip using our Carddies!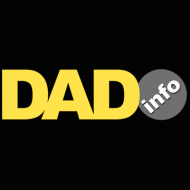 DADinfo
Six best DIY games
Carddies included in "Six best DIY games" of "The daddy of dad sites", DADinfo
"Six great games to fire the imagination and keep young hands busy (and out of trouble) this weekend…"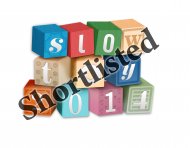 Slow Toy Awards 2014
Carddies have just been Shortlisted as a Slow Craft Toy in the 2014 Slow Toy Awards. Read all about it in: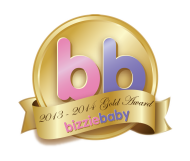 Bizziebaby Gold Award
Carddies have just won the Bizziebaby Gold Award! The expert testers thought:
"They will make a fab gift. I would recommend them to family and friends...We loved this product, such a fun little box kept my little girl busy. "

"The box was very eye catching and I thought the concept was great. Maddie took this everywhere; the box was perfect for her to carry and kept all contents safe...The overall quality of this product is great; it has been used quite a bit now and the card still looks sturdy and not damaged. It offers excellent value for money and would make the perfect gift for children... My daughter absolutely loved this set."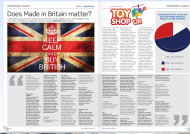 Toy News: Does Made in Britain matter?
June 2014
British made Carddies featured in this Independent Survey, carried out by Toy Shop UK and appearing in Toy News. 71% of those surveyed said that it was quite or very important to them and their customers whether a product was made in Britain.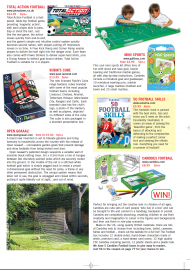 Creative Steps Magazine
June 2014
Carddies appeared in this lovely Football feature, just in time for the World Cup!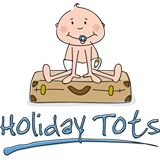 Holiday Tots Blog
Sharing this very sweet review of the Carddies by The Holiday Tots Blog, confirming how Carddies encourage imaginative/creative play. Also showing the longevity of the toy...both because children go back to them time and time again, and because Carddies are top quality!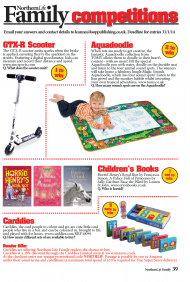 Northern Life Family Magazine
December 2013
Carddies are delighted to feature in Northern Life Family Magazine this Christmas! (very apt as Carddies are made in the UK using premium card from Cumbria!)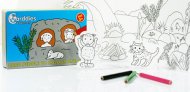 Pocketful of Rye
November 2013
This reviewer thinks the Carddies are "the perfect little present" and that one of the most delightful things is " the sheer charm of the hand-drawn characters and scenery. Each of them is clearly produced with the intention of delighting children, as all of the faces wear contented smiles. " (for a full review see Pocketful of Rye)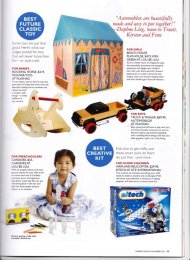 Harper's Bazaar
October 2013
Carddies just won Best Craft Kit in Harper's Junior Bazaar Magazine (entry by our lovely stockists in Singapore, Lou Be Lou) (category: pre-school age, 3-5 years).