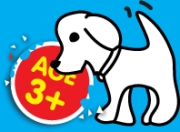 Creative Crafting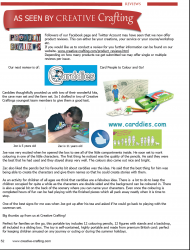 August 2013
Joe (aged 5) and Zac (aged 11) reviewed the Carddies on behalf of Creative Crafting (and gave them the "Big thumbs up").
"Joe was very excited when he opened the box to see all of the little compartments inside. He soon set to work
colouring in one of the little characters. The first thing he noticed was the quality of the pencils. He said they were
the best that he had used and they stayed sharp very well. The colours also came out nice and bright.

Zac also liked the pencils but his favourite bit about carddies was the idea. He said that the best thing for him was
being able to create the characters and give them names so that he could create stories with them."