Amazing press and parent and blogger reviews for our creative colouring toy...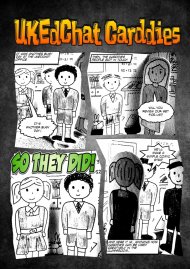 UKEdChat
December 2014
Carddies got the thumbs-up from UKEdChat , a website aimed at teachers and educators:
"Any toy that encourages imagination, story telling or small world play is worthy of attention, and a new product which has come on our radar ticks all the boxes in being a resource which could easily be used in the classroom or at home."
"These Carddies sets could easily be a great resource in the early years and primary classrooms, with the different themes allowing for a diverse array of storytelling opportunities. Adding the use of simple technology, stories can be developed, supporting language and literacy skills or used as a teaching aide so teachers create their own stories."
They even had some fun making a cartoon strip using our Carddies!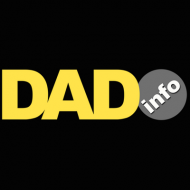 DADinfo
Six best DIY games
Carddies included in "Six best DIY games" of "The daddy of dad sites", DADinfo
"Six great games to fire the imagination and keep young hands busy (and out of trouble) this weekend…"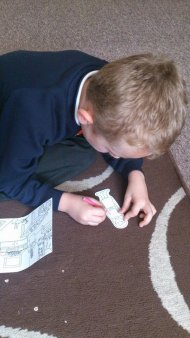 Tantrums to Smiles
Sept 2014
This blogger and her son loved the Carddies!:

"We coloured them in together a little at a time and he told me all about his day at school and his classroom as we coloured in. After we had finished we had a lovely time creating some little stories with the set. It seemed to help James relay some of his activities from school to me (Usually when I ask about school I just get I don't know or I forgot lol!)." (for full review see Tantrums to Smiles)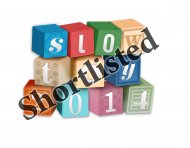 Slow Toy Awards 2014
Carddies were Shortlisted as a Slow Craft Toy in the 2014 Slow Toy Awards (see ToyNews).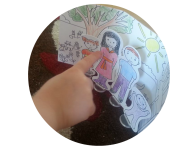 Precious Little Worlds
August 2014
"Very handy if you are going on long travels in the car as its small enough to fit into your bags or if you have a travel activity pack for round your kids car seats as we do they can use it so they don't get bored." (for full review see Precious Little Worlds)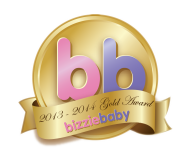 BizzieBaby Gold
May 2014
Carddies won the Bizziebaby Gold Award in 2014. The expert testers thought:
"They will make a fab gift. I would recommend them to family and friends...We loved this product, such a fun little box kept my little girl busy. "

"The box was very eye catching and I thought the concept was great. Maddie took this everywhere; the box was perfect for her to carry and kept all contents safe...The overall quality of this product is great; it has been used quite a bit now and the card still looks sturdy and not damaged. It offers excellent value for money and would make the perfect gift for children... My daughter absolutely loved this set."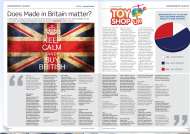 Toy News: Does Made in Britain matter?
June 2014
British made Carddies featured in this Independent Survey, carried out by Toy Shop UK and appearing in ToyNews. 71% of those surveyed said that it was quite or very important to them and their customers whether a product was made in Britain.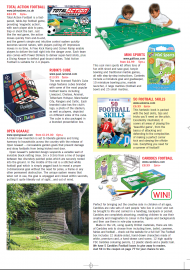 Creative Steps Magazine
June 2014
Carddies appeared in this lovely Football feature, just in time for the World Cup!