Amazing press and parent and blogger reviews for our creative colouring toy...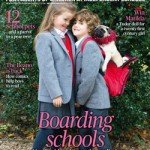 First Eleven
also featured Carddies on their Christmas Presents page...
Families London South East
...and we appeared in the December issue of Families London South East magazine.
Advocateur
...and we appeared in the Advocateur website, which emphasised the product's "good old fashioned creativity – there's definitely no plug or batteries required".