Amazing press and parent and blogger reviews for our creative colouring toy...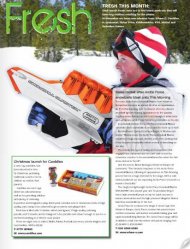 Toy World
Toy World, a business magazine also directed at the toy trade, had a piece about Carddies.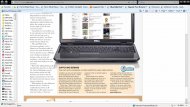 Toy News
Carddies featured in this Toy News article on how start-up toy companies can also benefit from open online markets.
TheSchoolRun.com
The SchoolRun. com included Carddies in its 100 best educational toys for Christmas (see TheSchoolRun.com), describing Carddies as "perfect to stimulate imaginative play".
Mumsnet
also liked the Carddies "These are rather lovely and actually blimmin' useful for distracting bored little ones when on the go."
We loved hearing what the Mumsnet reviewer did with her Carddies! (Carddies can't be good all the time...)
Peas & Love
We were also delighted to find Carddies in this planet-friendly Christmas guide!
"They're manufactured in the UK, and FSC approved, and the designs are hand-created by two British mums. They're also really cool, and come in awesome designs for girls as well as boys, but we particularly love the Knights and Cavemen sets. Forget your Wiis and your widgets, this is proper old-fashioned fun."
Fun Kids
...the radio station and website dedicated to children, really liked the Carddies...
"As it gets steadily colder outside and the school holidays approach, it's always good to have some fun things to do indoors! And a new toy has come out that certainly fits this bill. Carddies are cute sets of characters made of card that you can colour in, give names to and play with. What we like about these as well is that they're pretty portable – perfect for when you're off in the car visiting family!"
Parent Panel
Parent Panel also thought the Carddies would make a great restaurant toy, and for other quiet times:
"This product was very well received by my 4 year old boy who had chicken pox at the time. He sat for ages colouring in each character and the scene and was very pleased with the final result. This would make an excellent treat to get out on a rainy afternoon, if you were confined indoors for any reason or when out and about at a restaurant etc"
For full piece, see Parent Panels' sister blog New Mummy's Tips.