Amazing press and parent and blogger reviews for our creative colouring toy...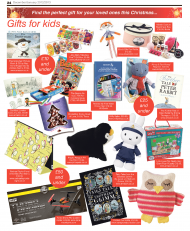 Scottish Regional Press
Carddies appeared in this lovely Christmas feature in the South Glasgow News and in the Ayrshire News.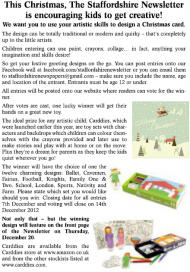 The Staffordshire Newsletter
Getting creative
Carddies feature in this lovely colouring in competition in the Staffordshire Newsletter.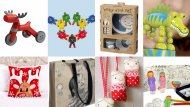 Ask Baby Cotswold
November 2012
Carddies featured in Ask Baby Cotswold's lovely feature Santa's Little Helpers!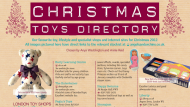 Angels & Urchins Christmas 2012
Carddies were featured in the lovely Angels & Urchins Christmas toys directory.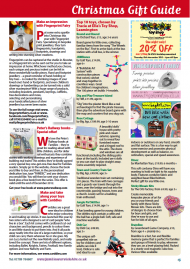 Families Warwickshire
Nov/Dec 2012
The Families magazines have loved the Carddies (thank you!). We were very pleased to feature in this lovely Christmas gift guide.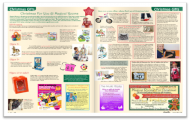 Families Surrey West
Nov/Dec 2012
Carddies were in excellent company in the Christmas Gifts section of Families Surrey West (for full piece, see p11)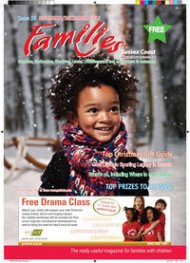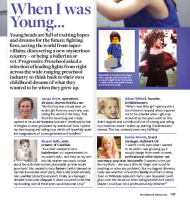 Progressive Pre-School
Carddies were proud to be included in the launch issue of Progressive Preschool.
Carddies also appeared in the November/December issue in a piece on packaging (Boxing Clever). Carddies packaging is special because it is durable, attractive and eco-friendly.