Amazing press and parent and blogger reviews for our creative colouring toy...

First News
The Carddies team are avid First News readers, so we were delighted to take part in this fun 50 days of summer competition!

Parents In Touch
Parents In Touch, an education and information site for parents, issued lovely reviews on Carddies...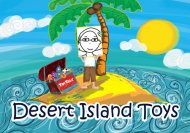 Desert Island Toys
Raquel thoroughly enjoyed coming up with her list of 10 favourite toys (see Desert Island Toys). Thanks to Toy Talk for letting her indulge....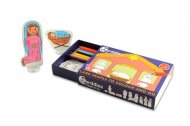 Launch of new sets for Christmas 2012!
Carddies launched two new sets for Christmas - Carddies Nativity and Carddies Farm. The theme of Nativity is well-suited to the Christmas period and the addition of Carddies Farm ensures the range appeals to younger children.
This is some of the nice press we had on the launch of our new sets...
Toys 'n' Playthings
Carddies get festive! (see www.toysnplaythings.co.uk for full piece)
Toy Talk
"The charm of the hand-drawn images lends itself perfectly to the Christmas story and the Nativity set is joined by another newcomer, this time with a farming theme". (see www.toytalk.co.uk)
Toy News
See full piece at Toy News online

Theo Thumbs Up
Sunday 8 July
Carddies, was one of the lucky 6 winners of the Theo Paphitis #SBS Award on Sunday 8th July 2012.


Each Sunday small businesses can tweet @TheoPaphitis and describe their business in one tweet including the hashtag #SBS. Theo reviews and chooses his favourite lucky six who are then re-tweeted.

We were of course thrilled to be selected and think that it is a wonderful way for small businesses to be given support and visibility.
See this very nice piece in Toys 'n' Playthings.
Awesomely AWESOME!
My Family Club, Playpennies and What's Good To Do, all found Carddies great value for money, and given ten out of ten (or five out of five!):
What's Good To Do
On Carddies Sports: "Carddies is an excellent toy which provides hours of fun, encourages creative role play and can be used either while travelling or at home. This would make an ideal gift for a child."
My Family Club
"A really great travel companion for the car or train and so easy to pack back up and keep all the pieces together".
Playpennies review
"I asked both him and Edward for an overall score out of 10 and they both gave a resounding 10 out of 10; Edward says I must tell you that they're, and I quote, "Awesomely AWESOME!""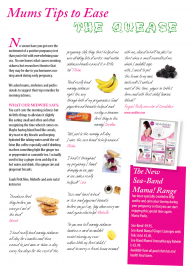 Oh Baby!
Raquel, co-owner of Carddies, gave her thoughts on morning sickness! (subject close to her heart) in this lovely page on Mums Tips (Oh Baby! Pregnancy & Parenting magazine).

Toy News
June 2012
In June, Carddies appeared in the Guide for Girls' toys...in great company...