Amazing press and parent and blogger reviews for our creative colouring toy...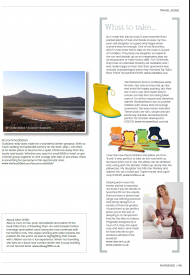 Mumsense
Carddies were once again featured as a perfect travel toy in the Travel Sense column for the Winter issue of Mumsense Magazine:
"One of my favourites, which I now never fail to take on the road, is a pack of Carddies. They keep my daughter occupied in the car and double up as an imaginative play toy at restaurants or hotel rooms alike."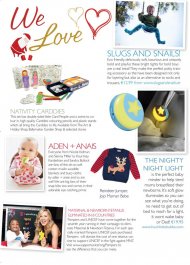 Oh Baby
A lovely piece to say goodbye to 2012...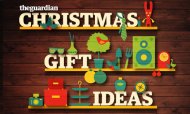 The Guardian
Top 10 presents for children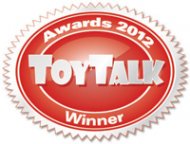 Top Ten Toys 2012
In addition to winning Toy Talk's Best Travel Toy Award, Carddies were also one of Toy Talk's Top Ten Toys.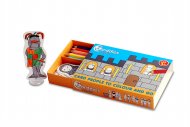 Parentdish
Christmas gift guide: Stocking fillers
Carddies were one of Liat Hughes Joshi's best stocking fillers! (for a piece in Parentdish).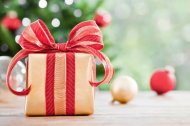 The Mirror
Gifts that keep on giving
The Mirror teamed up with play psychologist Amanda Gummer, founder of The Good Toy Guide , to pick out toys that are huge fun to play with but also have real benefits for children's development, from imagination and coordination to social skills. Carddies are in the Mirror's list of Christmas toys that will last beyond the holiday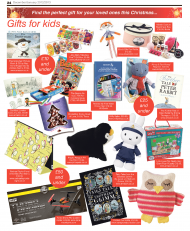 Scottish Regional Press
Carddies appeared in this lovely Christmas feature in the South Glasgow News and in the Ayrshire News.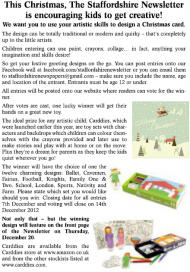 The Staffordshire Newsletter
Getting creative
Carddies feature in this lovely colouring in competition in the Staffordshire Newsletter.